In 2017, Ashley Bryan won a Newbery Honor for his book FREEDOM OVER ME. At the time, he was 93 years old. I have known and loved him long enough that I cannot remember where or when we met.
Ashley accepted that Newbery Honor (and the Coretta Scott King Author Honor award as well) at the ALA conference in June of 2017. I wanted to give him a small token of appreciation and celebration, so I knitted him a hat. The pattern uses a simple cable design that looks like owls: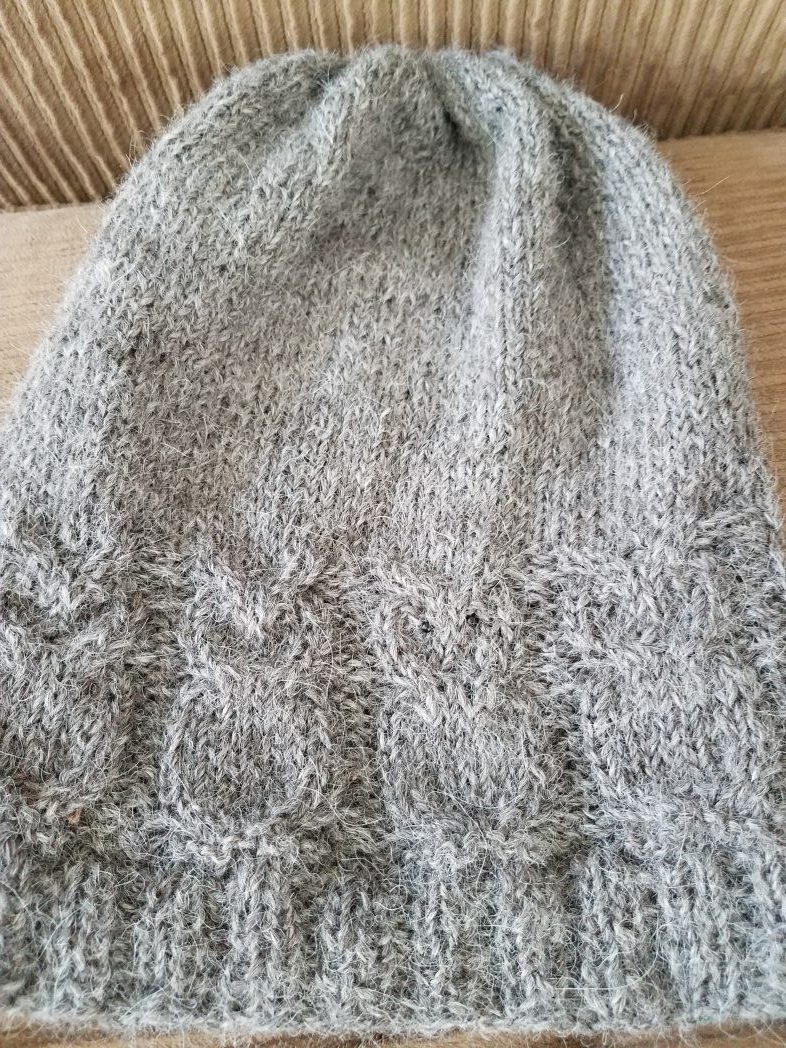 Can you see them? I added embroidered eyes to three of the owls. (One is sleepy.)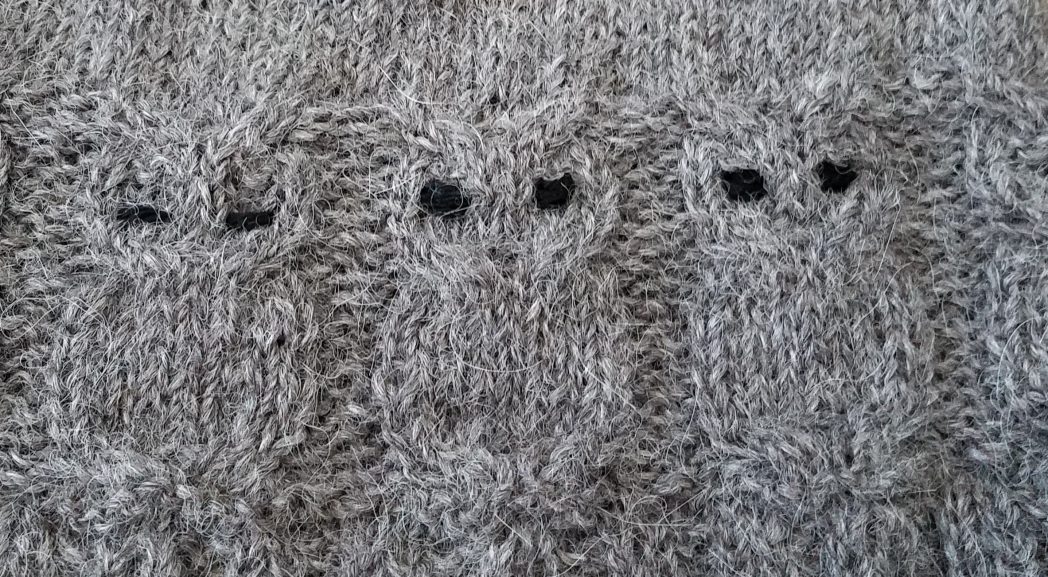 And this is how the hat came out: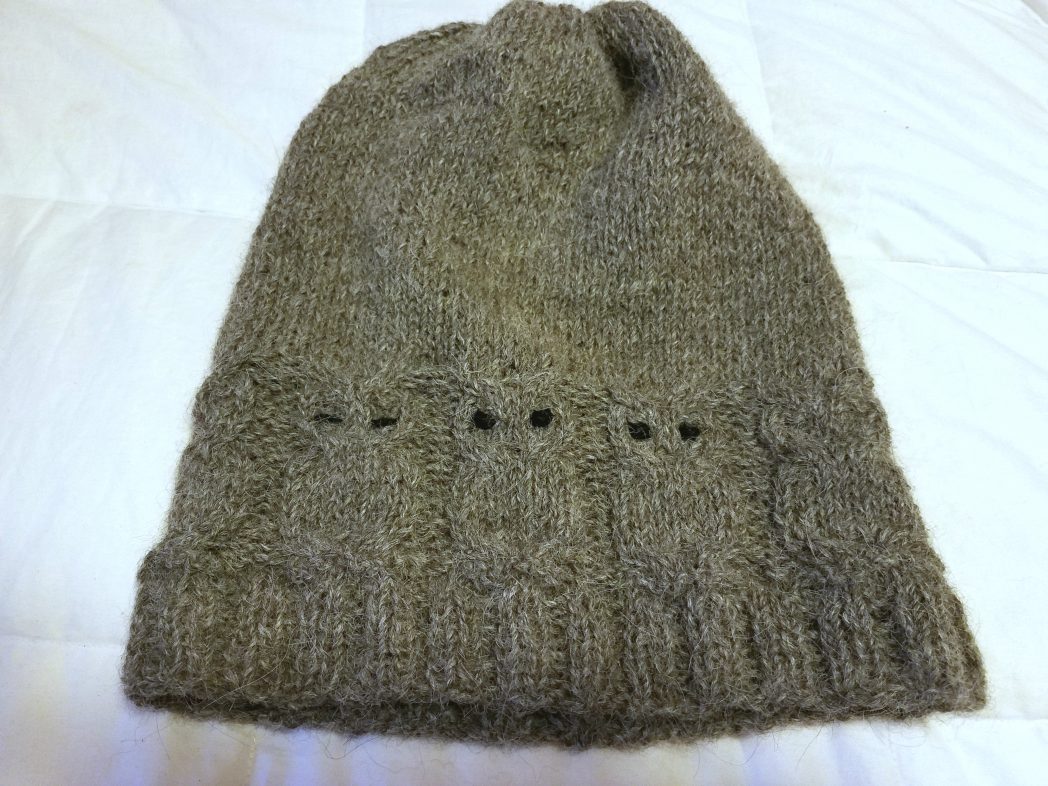 Throughout ALA, Ashley was positively SWAMPED with admirers and well-wishers. I said a quick hello to him, but I didn't want to add to the crush. So I gave the gift bag containing the hat to his editor, Caitlyn Dlouhy, and asked her to give it to Ashley. In the end, though, I was never quite certain that he received it.
Ashley is now 95, and I got to see him last month–the first time I had seen him since that ALA. (Huge thanks to Sarah Corson and Ashley's family for helping to arrange the meeting.) During our visit, I casually asked him if he had ever gotten the hat.
He looked stricken. "I don't know," he confessed. "I'm going to look for it when I get home." (Our meeting took place in Houston, where Ashley was staying with family. The rest of the year, he lives on an island off the coast of Maine.) I felt terrible about asking, because it was clear that he was dismayed by the question.
But we went on to much more pleasant conversation; I got to see the F&Gs for his next book, BLOOMING BENEATH THE SUN (April 2019), with remarkable cut-paper collage illustrations. "I think it's the strongest collage work I've ever done," Ashley told me.
Which left me breathless. Imagine doing your strongest work ever at age 95….
A little while later, we got ready to go out to lunch. Ashley put on his parka, then pulled a hat from the pocket and began to put it on.
"Ashley!" I exclaimed. "That's it–that's the hat I made for you!"
Hard to say which of us was more delighted. And here he is, wearing the hat.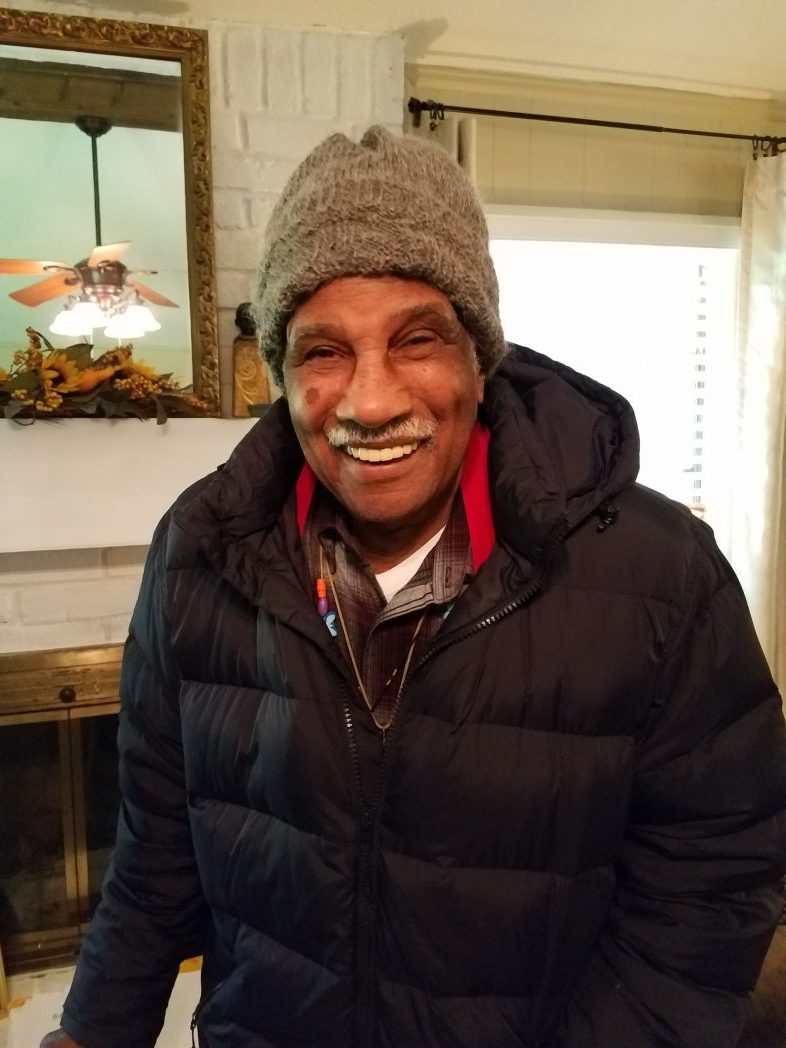 My encounters with Ashley, although much too infrequent, are always memorable.