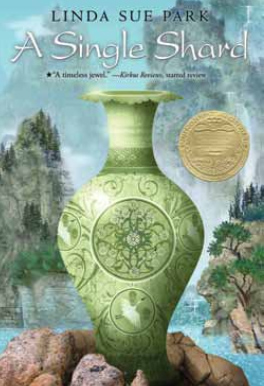 by Linda Sue Park
Clarion Books, 2001
Language: English
Hardcover: 978-0395978276
Paperback: 978-0547534268
160 pages, ages 10-12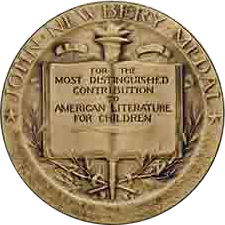 Winner of the
2002 Newbery Medal
Tree-ear is an orphan boy in a 12th-century Korean potters' village. For a long time he is content living with Crane-man under a bridge barely surviving on scraps of food. All that changes when he sees master potter Min making his beautiful pottery. Tree-ear sneaks back to Min's workplace and dreams of creating his own pots someday. When he accidentally breaks a pot, he must work for the master to pay for the damage. Though the work is long and hard, Tree-ear is eager to learn. Then he is sent to the King's Court to show the master's pottery. Little does Tree-ear know that this difficult and dangerous journey will change his life forever.
Watch a video of Korean pottery masters at work.
A wonderful pantomime, produced by the Literature Translation Institute of Korea.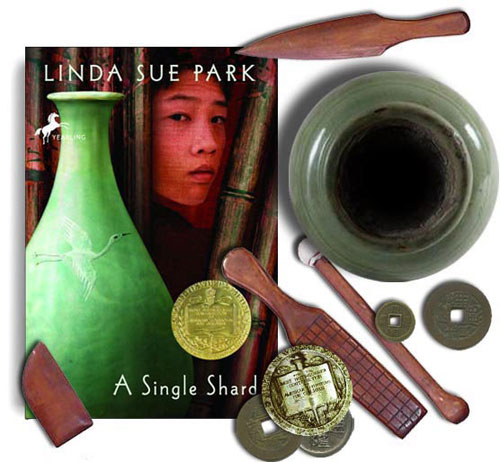 2002 Newbery Medal Book
2002 ALA Best Book for Young Adults
2002 ALA Notable Book for Children
2003 Asian/Pacific American Award for Literature, Author Honor
2001 Booklist Editor's Choice
2001 Capitol Choices Selection
2001 CCBC Choices
2003-2004 Charlie May Simon Book Award Nominee (AR)
2003 Dorothy Canfield Fisher Book Award Nominee (VT)
2003-2004 Lamplighter Award Nominee
2003-2004 Massachusetts Children's Book Award Nominee
2002 NCTE Adventuring with Books: Booklist for Pre-K – Grade 6
NCTE Kaleidoscope: A Multicultural Booklist for Grades K-8
2005 Nene Award Nominee (HI)
2001 New York Public Library, 100 Titles for Reading and Sharing
2002 Notable Books for a Global Society (ILA)
2003 Pennsylvania Young Reader's Choice Award Nominee
2006 Rebecca Caudill Young Readers Book Award Master List (IL)
2001 School Library Journal, Best Books of the Year
2004 Sequoyah Book Award (OK)
2004 William Allen White Children's Book Award Nominee (KS)
2004 Young Reader's Choice Award—Intermediate, Grades 7-9 Winner