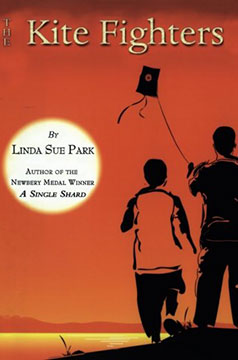 by Linda Sue Park
Clarion Books, March 20, 2000
Language: English
Hardcover: 978-0395940419
Paperback: 978-0440418139
136 pages, ages 10-12
In Seoul, Korea, in 1473, Young-sup and his older brother Kee-sup are excited about the New Year kite competition. Young-sup is an expert at kite flying. He knows just what his kite wants him to do. Kee-sup has trouble handling his kite, but can build and design a kite fit for a king.
Each brother knows his own talents as they practice together for the New Year kite-fighting competition. But according to tradition, Kee-sup, the first-born son, must represent the family. Young-sup knows he must help his older brother and stay in second place. But that doesn't stop him from hoping for the chance to show his great skill as a kite fighter.'
Read an excerpt from Kite Fighters.
If you'd like to learn more about kite fighting, David Gomberg is the technical expert who checked the manuscript of The Kite Fighters to make sure it was accurate. His website is full of information on kite-flying and kite-fighting!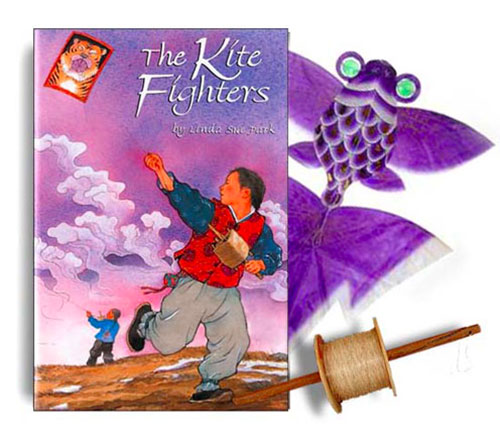 2005 Arizona Young Readers' Master List
2000 Bank Street Best Children's Books of the Year
2002 California Young Readers Medal finalist
2001 CCBC Choices
2001-2002 Dorothy Canfield Fisher Book Award Nominee (VT)
2001 IRA Teachers' Choices Reading List
Junior Library Guild Selection
2001 Notable Books for a Global Society
2002-2003 South Carolina Children's Book Award Nominee
2004 Texas Bluebonnet Master List
2002-2003 Young Hoosier Book Aware Nominee (IN)