Queries and Cover Letters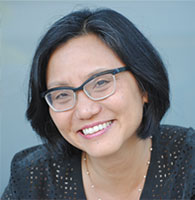 I hate writing queries and cover letters! When I began submitting my first novel, I developed a template for these letters and I've used it ever since. To be honest, it's not much of a sales pitch. It's straightforward, businesslike and (some might say) boring. I decided to let the manuscripts do the talking for me. type

The initial letter based on this template was published in the Children's Writers and Illustrators Market 2000, as a sidebar to an article by Karma Wilson. Since that time I've received many requests for copies of the letter.
The letter also contained information about my background—my ethnicity, and teaching and journalism experience

Is It Effective?
A pretty dry letter—but it seems there are some editors who don't mind that. This query was sent simultaneously to six editors. All six requested the full manuscript.
Here is how I adapted the template for the submission of my second book: Adaptation.
And here's how it was adapted for a picture-book submission: Picture Book Adaptation.
As I said at the outset, this rather 'brisk' style of query/cover letter won't suit everyone. The advantages for me are that it communicates the essence of my manuscript efficiently, and takes very little time to prepare—leaving me more time to write!
back to "Getting Published"