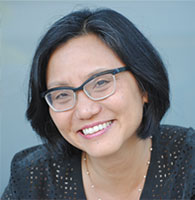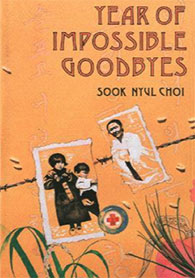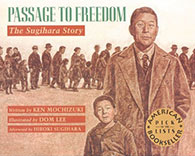 Because this is perhaps my favorite genre, it is difficult for me to choose just ten titles. The list below will probably change from time to time, as I discover new favorites and remember old ones.
The Year of Impossible Goodbyes, by Sook Nyul Choi
The Japanese occupation of Korea during WWII.  
King of Shadows, by Susan Cooper
Main character participates in the staging of Shakespeare's work in Eliabethan England. Also a time-slip fantasy.
The Ballad of Lucy Whipple, by Karen Cushman
California Gold Rush of the mid-19th century.  
Ox-Cart Man, by Donald Hall (illustrated by Barbara Cooney)
A picture book set in turn-of-the-century rural New England.  
A Proud Taste for Scarlet and Miniver, by E.L. Konigsburg
Imagined life of Eleanor of Aquitaine, medieval France.  
Number the Stars, by Lois Lowry
German occupation of Denmark, WWII, and the Danish rescue of Jews.
Passage to Freedom: The Sugihara Story, by Ken Mochizuko (illustrated by Dom Lee)
A picture book in which a Japanese diplomat rescues Eastern European Jews during WWII.
Under the Blood-Red Sun, by Graham Salisbury
Japanese-American family living in Hawaii at the time of the bombing of Pearl Harbor.
The Bronze Bow, by Elizabeth George Speare
Palestine at the time of Christ's death.
The Shining Company, by Rosemary Sutcliff
Seventh-century England, invasion of the Saxons.