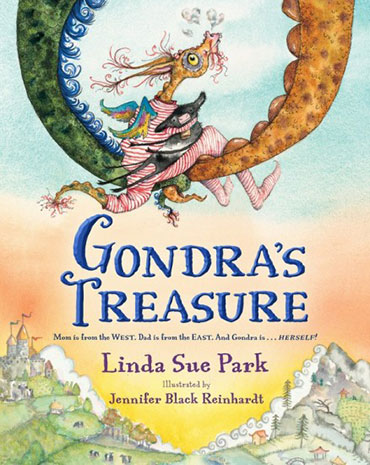 by Linda Sue Park
illustrated by Jennifer Black Reinhardt
Clarion Books, April 2, 2019
Language: English
ISBN: 978-0544546691
40 pages, ages 4-8
Gondra has inherited traits from both her eastern (Asian) dragon dad and western (European) dragon mom and enjoys them all. She's especially happy that she's a combination of both. Cheerful banter and hilariously adorable dragon portrayals present a warm, appealing family portrait. The beautiful and fanciful illustrations are rich in whimsical details that invite repeated readings.
Bank Street College of Education, Best Books of the Year 2020, Fantasy, Five to Nine